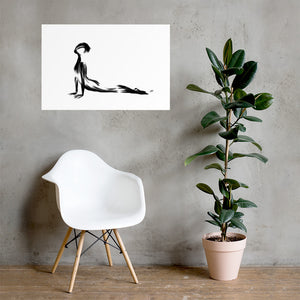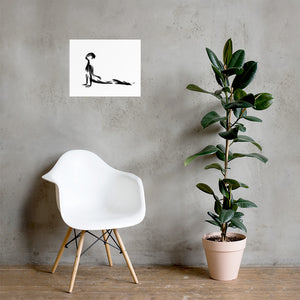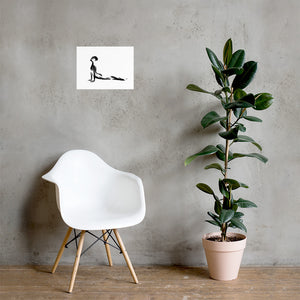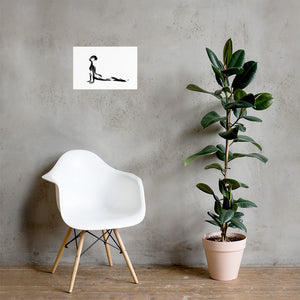 Upward Facing Dog - Poster
After every sunset, a sunrise is sure to follow. Our natural expectation is that our current situation is permanent. With life going the way we'd like, when we can see a clear path as on a sunny day, we can't fathom darkness ever coming. It does. When life appears aimless, like a step in any direction takes us further into darkness, there is no hope the light will return.

Upward facing dog, or urdhva mukha svanasana, captures the essence of watching the sun rise. You can feel the light wash over you. Set this inside your office, bedroom, yoga room, yoga studio, as a reminder that the light always comes again.

Museum-quality poster with vivid print made on thick and durable matte paper.